Organising a wedding: a delightful challenge

Organising a wedding: my Full Wedding Planning service
Organising a wedding needs to be handled as a genuine project, created with real care and attention, being careful not to overlook a single detail.
In this article we'll go deeper together into my Full Wedding Planning, so that you can understand what organising a wedding with the help of a wedding planner entails.   There is indeed a great deal to think about, decide on and ponder, but don't be afraid: I will be there to guide you along the path that will lead to the best day of your life!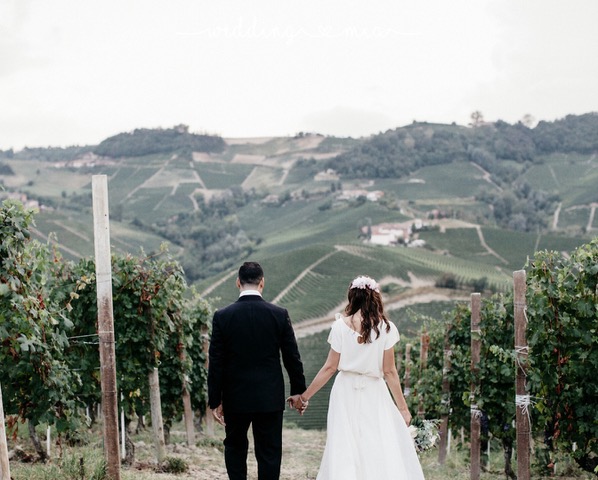 Organising a wedding: the to-do list
Where to start when you have a project in mind? With the list of things to do! Every Full Wedding Planner service with me starts with us drawing up a to-do list, on which we will write everything that will be essential for your big day to be a success.
First of all, we will decide on the budget and the theme of the event, the "fil rouge", the key to every other style choice; from the "fil rouge " we will move on to developing what I see as the genuine creative project, essential for making your wedding celebration unique, personalised, made-to-measure to suit you and your tastes.
From there we will move on to the list of appointments to be made with the suppliers chosen on the basis of my experience, consummate professionals who will ensure an unforgettable outcome.
Trusting a wedding planner to plan your wedding is exactly what you need to do!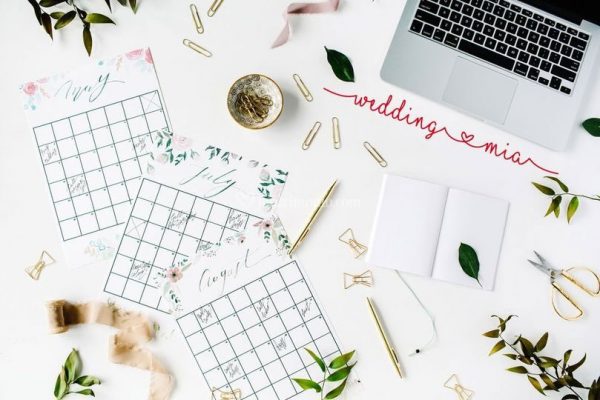 Organising a wedding: choosing the venue and the caterers  
Perhaps not everyone knows this but, besides the "fil rouge", it is above all the venue that defines the style of the wedding day and the impression it will leave on everyone. Think, for example, of a bride dressed like a princess at a shabby chic farmhouse: it would clash a bit, don't you agree? This is why I want you bridal couples to choose a venue that fully reflects the kind of people you are and the theme you have chosen for the event, so that every element of it is in perfect harmony.
So one of the things the Full Wedding Planning service focuses on most strongly is the venue scouting (or tour of the venues): I will show you places that in my opinion fit in well with the fil rouge you have settled on and with the agreed budget and we will decide together which ones to visit in person, until we eventually arrive at the final choice. My favourite regions, which I know like the back of my hand and which I love with all my heart, are the Langhe wine region and Liguria; I have organised many weddings in these gorgeous areas and I will help you to discover them too.
Along with the venue, I will be able to suggest the best catering firms available, thanks to my lengthy experience in the food & wine sector, backed up by my qualification as a sommelier.  When proposing the ideal caterers for you, I will keep in mind not only your personal inclinations as regards your tastes and style but also any possible dietary requirements you may have, such as gluten intolerance, vegan or vegetarian diets, special menus for children or anything else you might request.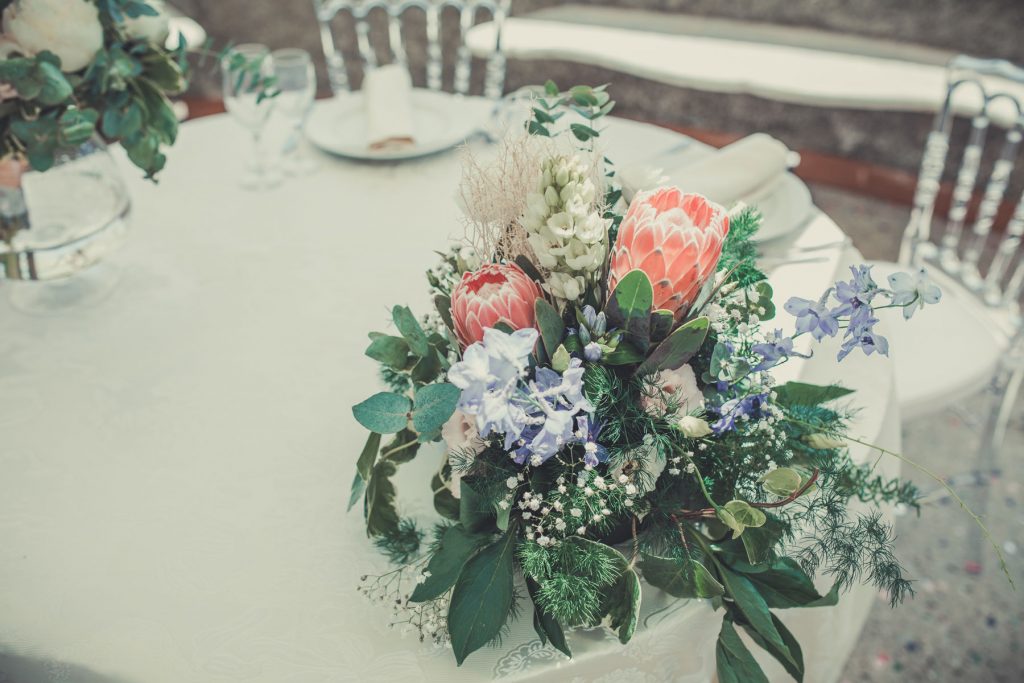 Organising a wedding: the day of the wedding
The job of a wedding planner certainly does not end with the preparation for the wedding; on the contrary, she really comes into her own on the day of the ceremony!
Thanks to my Full Wedding Planning service you will never be on your own: in the months leading up to the big day I will be your friend, helper and confidante, I will be with you as you make your choices about what to wear, what kind of wedding favours to offer and every other essential detail, while on the day of the event itself I will play my role as the perfect coordinator, attentive to your guests yet at the same time supervising all the suppliers there.
Can you imagine a conductor with a magic wand?? Well, think of me like that! With me there, you will be protected from every sort of unforeseen eventuality, pampered and carefree, free to enjoy every single moment of your day. Your wedding will be remembered by everyone for being exceptional and for the authentic experience enjoyed by your guests and, above all, by you.

Organising a wedding step by step: the timelines of the Full Wedding Planning service 
Having told you a little about what my Full Wedding Planning consists of, its benefits and features, now it's time to talk about the more technical, less amusing but perhaps more useful aspects: how far in advance must you book the service, if you wish to? There is no standard answer, much depends on what kind of wedding you want, on the number of guests, and on when the venue will be available.
Generally, what I advise is that you contact me 6 to 12 months before the date you have in mind; that way, we will have the necessary time to get to know each other, for me to understand your style and what you would like, to draw up the budget and the to-do list, to develop the whole creative Wedding Design project without leaving anything to chance or to the last minute.  What's more, personalising every aspect of a wedding, from the floral design to the symbolic ceremony, from the coordinated stationery to the themed corners for the reception (for example, the confettata and cigar corner, to mention just a couple), requires a significant period of time to be thoroughly researched, fine-tuned and finalised.
If you want to know more about the journey we could take together, write to me!
I will be happy to listen to your story and respond to any doubts you may have or aspects you are curious about.