This is a path we're going to travel together, month after month, till the day you finally say "I do".
The Full Wedding Planning Service is a journey that generally takes about a year, during which I will be at your side as a professional and as a trusted friend to support you and help you with the whole organisation of your wedding in Italy.
We will set up a timetable of meetings between ourselves, of appointments with the suppliers that I will recommend to you and whom we will assess together, of visits to the venues and for anything else that will serve to make your wedding unique, making the absolute most of your budget, which we will take a close look at right from the start, and following the Fil Rouge that you will have chosen in the light of a carefully thought out Wedding Design project.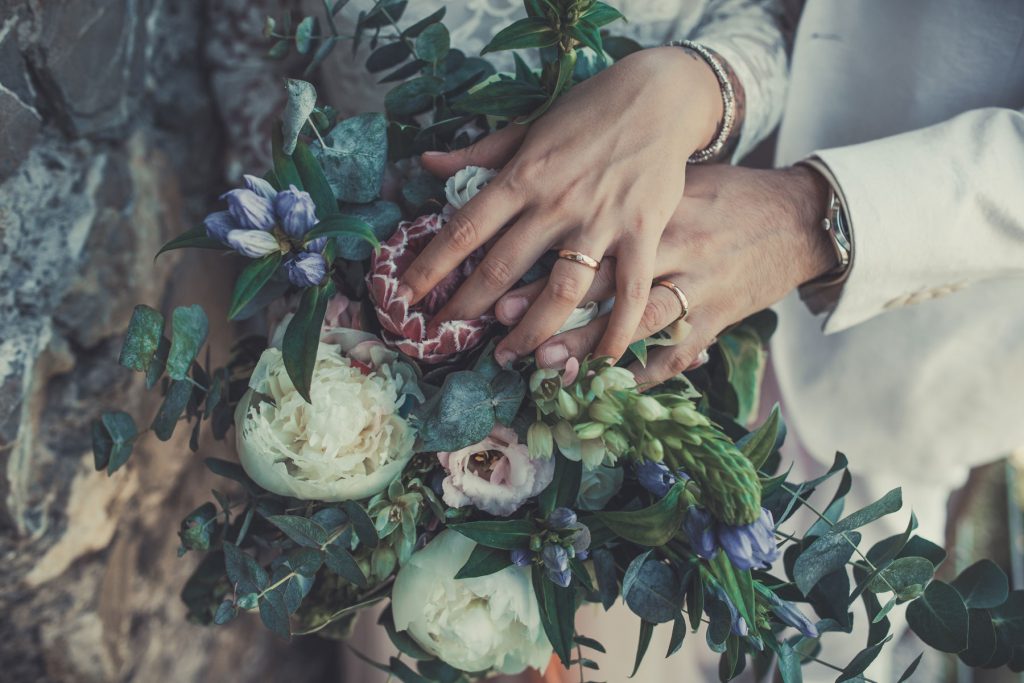 Wedding Planning Italy – Fil Rouge
Full Wedding Planning: 3 good reasons for choosing it
I will put all the love and care possible into the day when you say "I do", helping you with my experience and conjuring up a supremely beautiful day which will truly speak of who you are, your tastes, your passions.
I will take care of running the wedding day as a coordinated project, in keeping with your budget and your creative ideas, so that everything will turn out exactly as you have always wanted and in line with your style.
Wedding Planning Italy _ Full Service
A wedding that will truly speak of you
No other wedding will ever be like yours because it will be exclusively designed around you: we will start with a blank page and we will write the story of your love upon it, following a totally personalised creative programme with a unique emphasis on the wedding design. I will introduce you to my best suppliers, with whom I have built up long-lasting collaborations and relations of mutual respect, and will be at your side when you decide on every detail, from the wedding dress to the coordinated stationery, that we will plan together. Using the expertise I have gained from my experience of working in the worlds of food & wine, I will take you to my venues in the heart of the Langhe wine region and in the Liguria, region between the land and the sea, places I know like the back of my hand.
Delegating so as to enjoy the whole experience to the utmost
You will see, the day of the wedding will fly by as if by magic. And in order to fully enjoy every moment of the most magical day of your life, the first rule is indubitably this one: less hassle, more smiles! My presence throughout the whole day of the wedding, from the ceremony to the cutting of the cake, will make you feel secure and guarantee you peace of mind. I will coordinate the decorations and the suppliers, I will circulate discreetly among your guests and, above all, I will be at your side to help you experience a day that is truly emotional but that is also carefree.
wedding planning Italy -indelible-memories
Unforeseen incidents?
I'll take care of them! Besides paying attention to the style and the aesthetic aspects, I will also take care of those less obvious details which ensure the success of an event and avoid any last minute upsets. I will help you with the sometimes undervalued practical aspects, like agreed timetables and extra time, the plan Bs to be organised in case of bad weather, the small but important things you may need depending on the venue chosen (for example, hiring a lifeguard at venues with a swimming pool or barrier-free entry routes for people with mobility difficulties). It will be my job, together with my team, to anticipate your needs and those of your guests in order to create an unforgettable wedding.

starting at 2500 euros
Please contact me between 6 and 12 months before the date in order to have the best service for your wedding in Italy