Planning and love for details
Hi, I'm Mia, an Italian Destination Wedding Planner and I support foreigner couples, expats and Italian spouses to be to organize their wedding in Piedmont, more precisely in Langhe, Roero and Monferrato wine regions – UNESCO World Heritage Sites – and on the Ligurian coasts, with a gaze always looking to the Italian food and wine.
Welcome to my world, one where dreams becomes reality.
These will be some of the most magical moments in your life and I'm here to take care of them with precision, creativity, but above all in order to tell your story.
I've been a planning addict from birth – taking meticulous care when organising every aspect of my life is an intrinsic part of me, as is my love for detail, which is what makes my events stand out. So this is why I said Yes to this work, or rather, I think that somehow it chose me! Oh yeah…couples with great chemistry work well together
People who know me know that this love of precision has never conflicted with the creative side that I have always had, which is clearly visible to the people around me but which for years I struggled somewhat to focus, because creativity is never something static.
I will tell your story because you are unique and every detail of your wedding will speak about you: the philosophy of Mia's World starts from the things that bind you together, from your unique and special understanding.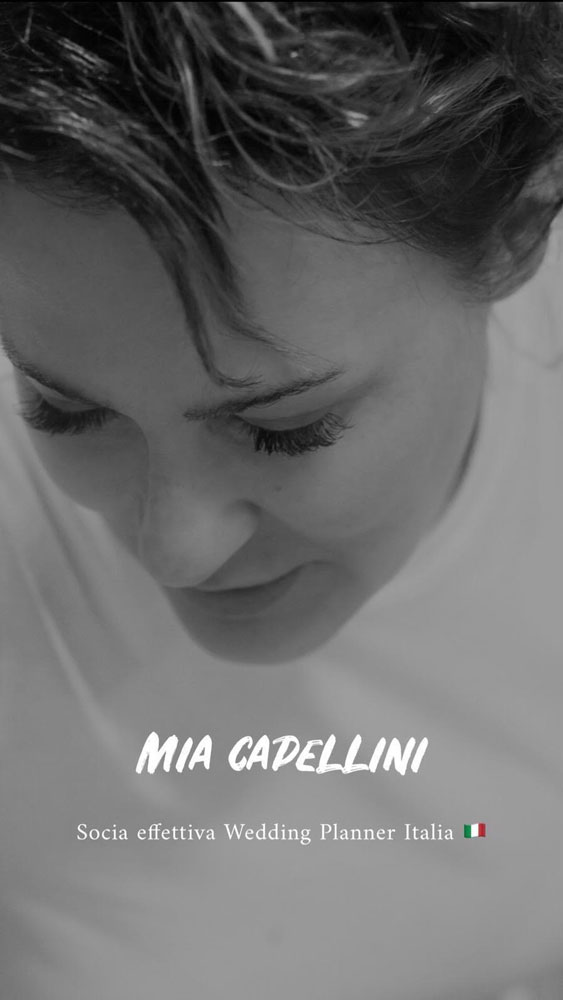 My name's Mia, I'm a wedding planner and I work in the Turin area and in our beloved Piedmont, with a predilection for the Langhe, where my Mum was born (in Alta Langa, to be precise). Liguria too has given and still gives me great satisfaction in my work, with its coastlines and breath-taking views.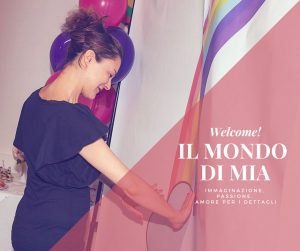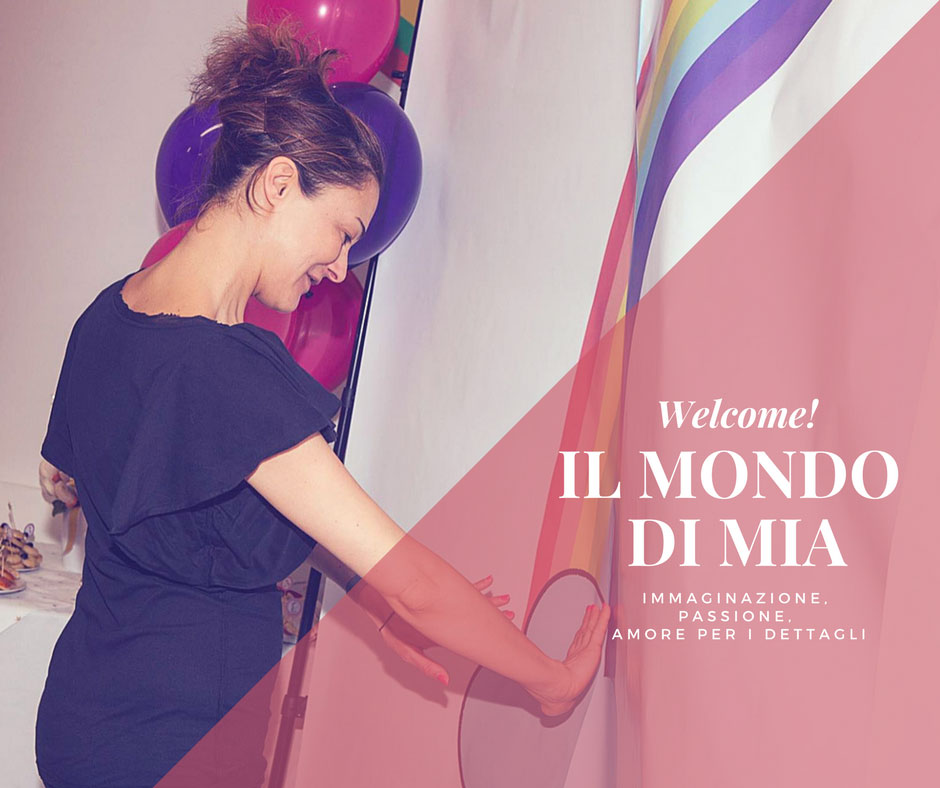 My company, Wedding Mia, is Italian but we also speak English and Spanish here. We specialise in rganising weddings in these regions, which are famous for their outstanding food and wine and their wine-growing tradition. Our aim is to support Italian, and
also foreign, couples who want to enjoy a proper, genuine Italian destination wedding, in 
organising their special day with an eye to choosing the right venue and the perfect catering.
Having owned a restaurant for years and being a sommelier and American Bartender makes 
these aspects, for me and for my couples, key for the success of a unique, unrepeatable 
event like a wedding. Last but not least, the collaborations that I have built up with
professionals in this sector complete the logistics and design project that lies behind the 
months of work that my couples and I do hand-in-hand: the aesthetic details which lend 
warmth are never lacking at my events!
And that's where I started out, from the Red Thread
Looking back over the path I've taken and my past experiences, I realize that all the pieces were silently slotting into place to make me what I am today, just like in a puzzle.
I started out by exploring the world of food and wine with curiosity and dedication, obtaining professional certification as a Sommelier and American Bartender. This interest has stayed with me and guided me in my working life and has served me well when managing the restaurant where I have been Restaurant Manager for years.
For me, loving good food as I do, whether it be fine dining, fusion or traditional,  and also good wine, this detail is the added value that has allowed me to turn this part of my professional life into successful management and is what I continue to pursue when organising  weddings only for food lovers, relying on catering facilities and accommodation that demonstrate Italian excellence.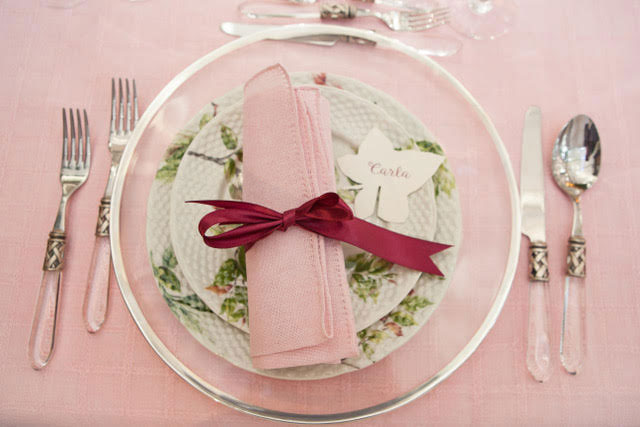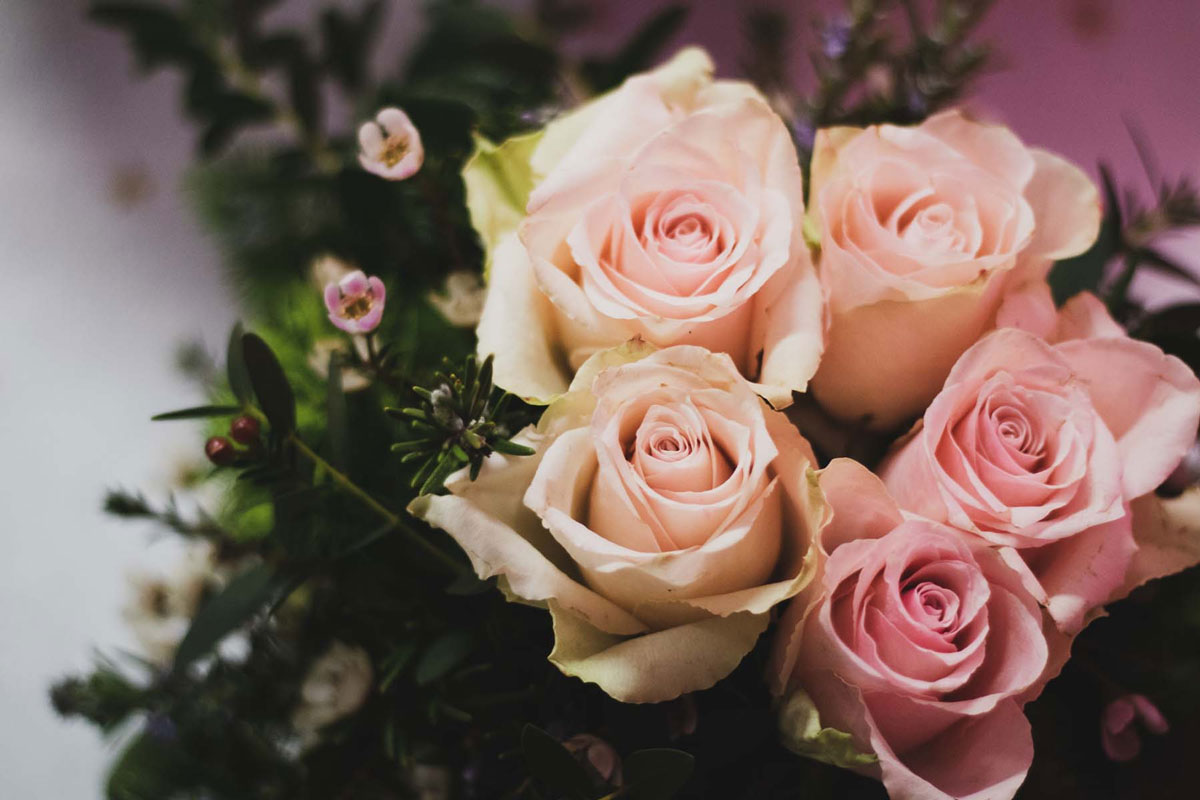 My passion for flowers is another story I love to tell.
It has grown out of proportion, especially after certain important meetings I had. I attended a Flower Design course with the artist Maria Cecilia Serafino and then passionate lessons in Wedding Design with Silviadeifiori in Milan. They were a wonderful experience for me: an explosion of colours, perfumes and manual dexterity that really turned my life upside down!
Ever since then, adoring flowers has been my weak point – I'm unable to imagine any home or any important occasion without flowers being there to make every setting truly unforgettable, and colour, colour and more colour! The colour that, obviously, I also find in another one of my great loves, art (I am still grateful to the far-sighted art teacher I had in middle school!)
Though I must admit that my life has been even more distorted by an infinite love following the birth of my children. I began to see colours and facets of this world I'd never seen before, due to a kind of seventh sense (the sixth is congenital
)
Travel, continuing education and training.
For me, training in this profession has been continuous and indispensable.
I never lose sight of new styles, techniques and trends, I take part all year round in refresher courses that can enrich me as a person and professionally and feed my wealth of experience.  Upgrading and training with real professionals is essential, but nothing compares with experiencing new trends first-hand and it makes you breathe in a mood that gets into your blood. I have always been fascinated by American style, which is the true precursor of the trends that later come to Europe, and I often travel to the United States to see the new trends for myself, to be able to guarantee to all my couples not only a very high level of competence, but, above all, originality, even in the most traditional of settings. Last but not least, I speak English and Spanish!
Mia's World is a place I love and love is what makes the world go round.
Since 2018 Wedding Mia is a member of the WPI association, Wedding Planner Italia.
See below a list of the wedding courses I have attended in order to demonstrate to my clients my professionalism, competence and love for my work.