Intimate wedding: a small wedding with a lot of emotion.
It's no use trying to hide it: the weddings sector will also have to adapt long term to the new rules dictated by the pandemic and some signs of these changes are already beginning to appear. One among many is the reduction in the number of guests permitted at a wedding in order to guarantee social distancing, to comply with the regulations in force.
To meet these requirements, in Italy, as elsewhere in the world, an exclusive, safe, intimate-style wedding is becoming increasingly popular.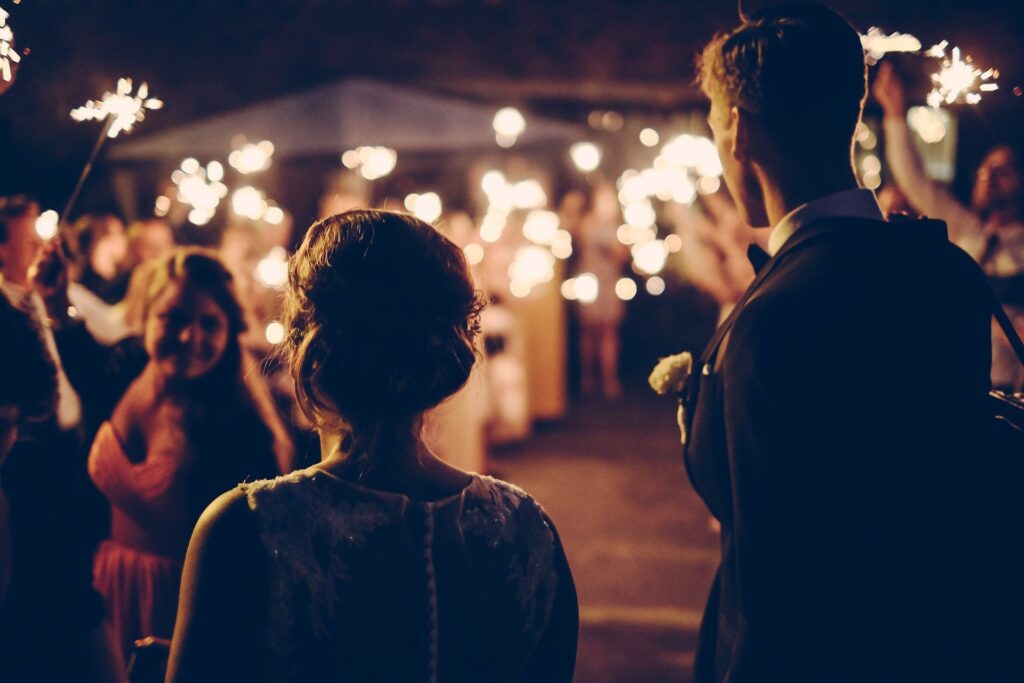 So what is an intimate wedding?

An intimate wedding is one with a limited number of guests – between 10 and 30, to give you a better idea.  Of course, I know that many couples have long had big dreams for their wedding day and cutting down on the guest list can be hard and, at times, painful work, along with the fear of disappointing somebody.  But the times we are now living through because of Covid 19 demand compromises and, I can assure you, an intimate wedding could well turn out to be the perfect solution that enables you to have a day of celebration, full of real emotion, without feeling that you are missing out by not having a reception with 100 guests.
Now I will tell you why.
An intimate wedding: the advantages
There really are a lot of things in favour of having an intimate wedding and with the expertise that I have gained from years of wedding planning I can assure you that this is indeed the case!
Here are some of the benefits of having a wedding with a small guest list:
Authenticity: you will have around you only the people who truly matter in your life as a couple, people who have represented anchor points for you and still do: your parents, brothers and sisters, the relatives you are most fond of, your closest friends. Every face will be a loved one and every emotion will be genuine.  No need to invite some distant uncle that you haven't seen for ten years or work colleagues.  Only people who really matter to you will be there!
Intimacy and exclusivity: an intimate wedding will enable you to spend quality time  with the few guests you have invited, to whom you will be able to devote the right amount of attention in a private location, set aside exclusively for you, where you will even be able to stay and sleep if it is an event that takes place over a number of days.  There will be no intrusions, just you and the people you love.
Fun: having a reduced number of guests will enable you all to feel closer to each other and allow the possibility of organising fantastic activities to enjoy together either before or after the wedding itself.
Would you like some suggestions?

A wine-tasting session, a bike ride, a cookery workshop … your imagination is the only limit!  
Budget and logistics: last but not least, with an intimate wedding you can have a smaller budget, in line with the limited number of guests, even if this is something that's not always talked about (I'll speak about this a bit later). And the logistics benefit too: it's considerably easier – both for you and for me – to manage a smaller number of people and make them all feel cared for.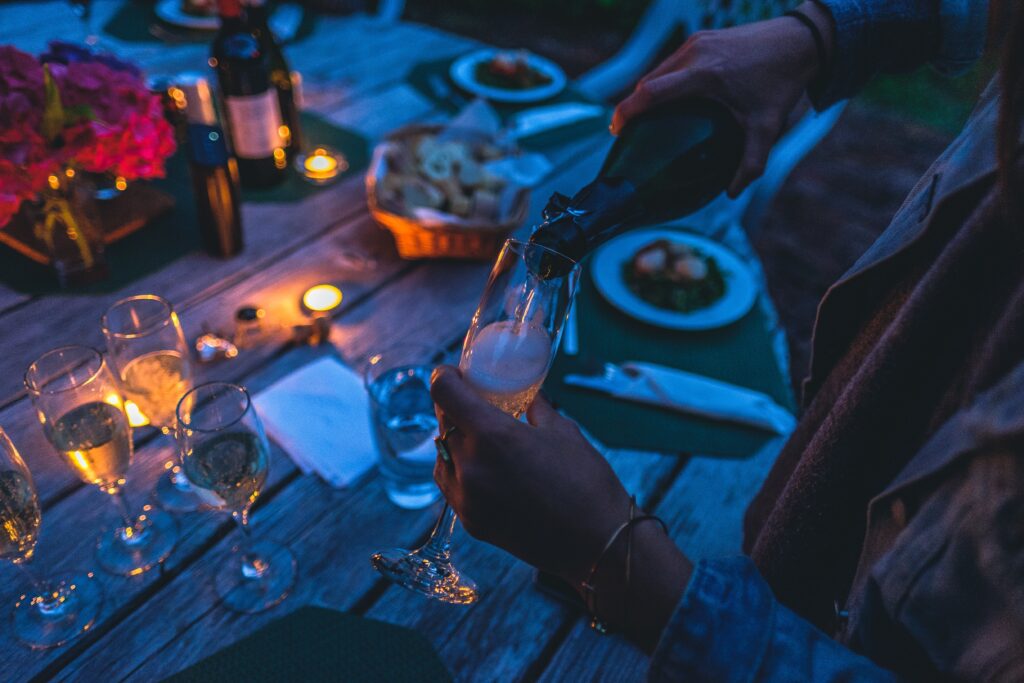 An intimate wedding: the ideal destination
As regards the choice of the perfect venue for a microwedding, the options I am proposing to you are varied and tempting, typifying the exclusivity and distinctive qualities of the Piedmont and Liguria regions, of which I have a profound knowledge.
An intimate wedding in the Langhe Hills:
By now you will know that I consider the Langhe hills my second home: they hold no secrets for me!
My long experience of working in the Piedmontese hospitality sector will be at your disposal when identifying the right venues for an intimate wedding, such as a boutique hotel with rooms and infinity pools reserved exclusively for your guests, historic homes surrounded by vineyards, Michelin-starred restaurants with private rooms in centuries-old wine cellars. Having only a few guests also means you might be able to invest part of your budget in a splendid dinner, like something out of Arabian Nights, of White Truffles of Alba accompanied by a vintage Barolo. Once in a lifetime you can push the boat out!
my pinterest pins
wedding in Piedmont vineyards – go to the reportage
An intimate wedding in the mountains:
In Piedmont there are mountain villages and famous ski resorts which are ideal for hosting a small, elegant wedding. A cosily hygge styled chalet, a lodge with a roaring fireplace, a charming mountain hut in the Alps … these are just some ideas for you and your intimate dream wedding in the snow!
cozy inspirations

a boho wedding in the mountains – go to the reportage

An intimate wedding by the sea:
An intimate wedding at the beach, a small, informal reception in the open air at a beach club or on a terrace, an apéro at sunset overlooking a breath-taking view to the sound of your favourite music.  Liguria is the ideal backdrop for a day of love and pleasure in the company of a small group of people dear to you.
Whichever you choose, I assure you that the feelings of love and harmony you experience will be genuine and intense!

Is there anything else you would like to know about organising an intimate wedding? 
Would you like to aske me about intimate weddings in the Langhe Hills?
Have you always dreamed of an exclusive and authentic Big Day?
Write me an email: I'll be happy to lend you a hand to create your small wedding with a lot of emotion.