The fil rouge is the exclusive link that unites a couple.
The first aspect that I like to discover so that I can tailor a bespoke wedding,  as well as what links the wedding trends of 2019.
I'm not talking about the usual trends  – colours, moods, venues, food, hairstyles, dresses, wedding cakes… more of which later  – but of actual, proper "new entries" in the wedding sector, all with one thing in common: "handcraft". The best – and not remotely banal – gift ideas  from which your guests can draw inspiration.
The tailoring of something "handcrafted" expresses sophistication, refinement and elegance, adding extra value to every aspect of your wedding. However, I'm not talking about dresses or decorations, but rather of bringing a memory to life so that it does not fade away and can grow stronger over time..
Wedding Bouquet Illustration
Made popular by the wedding on 12 October 2018 of Princess Eugenie to Jack Brooksbank, the illustration service makes your bouquet everlasting so it can be enjoyed your whole life long.
The pioneer in this sector in England is Charlotte Argyrou, a botanical illustrator who has begun to offer this service,  and who has a massive following.
If it is true that the power of flowers resides in their impermanence, immortalising them in a picture renders them eternal: art is a unique and powerful way to commemorate significant moments and people … can you imagine how it would feel one day to be able to show the painting to your grandchildren?
It could also be an excellent gift idea for the bride, original and timeless. And why not? – given that it can be done from a photo, it is a truly special present that her husband could give her for their wedding anniversary!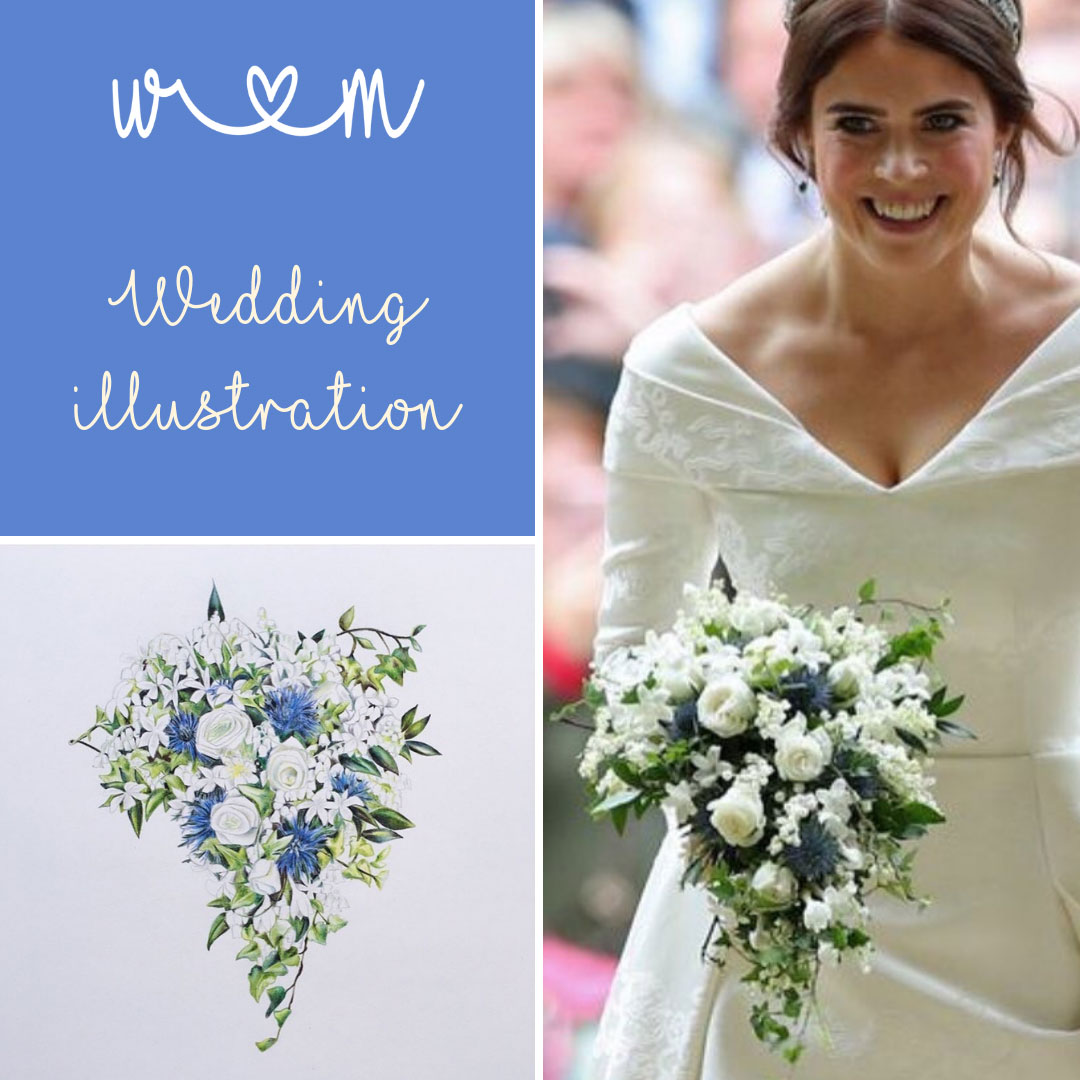 Wedding Bouquet Embroidery
Another unique way to preserve and value the memories of your wedding day is a piece of hand embroidery on fabric that faithfully reproduces your bouquet.
The skilful blend of craftsmanship, tradition, creativity, new techniques and combinations of embroidery give eternal new life to the bride's bouquet, immortalising it in a picture.
The rediscovery of the homemade, the creation of unique pieces that don't change over time, where contemporary embroidery is at the forefront, while remaining deeply rooted in the tradition of luxury embellishments.
Wedding bouquet embroidery mixes diverse techniques: from silk threads to French knots and shades, from fabric manipulation to Indian ribbons and cutwork, to create an unparalleled masterpiece. By their very nature, handcrafted embroidery pieces are the antithesis of mass-produced industrial fashion and fulfil the promise of limitless and much sought-after personalisation.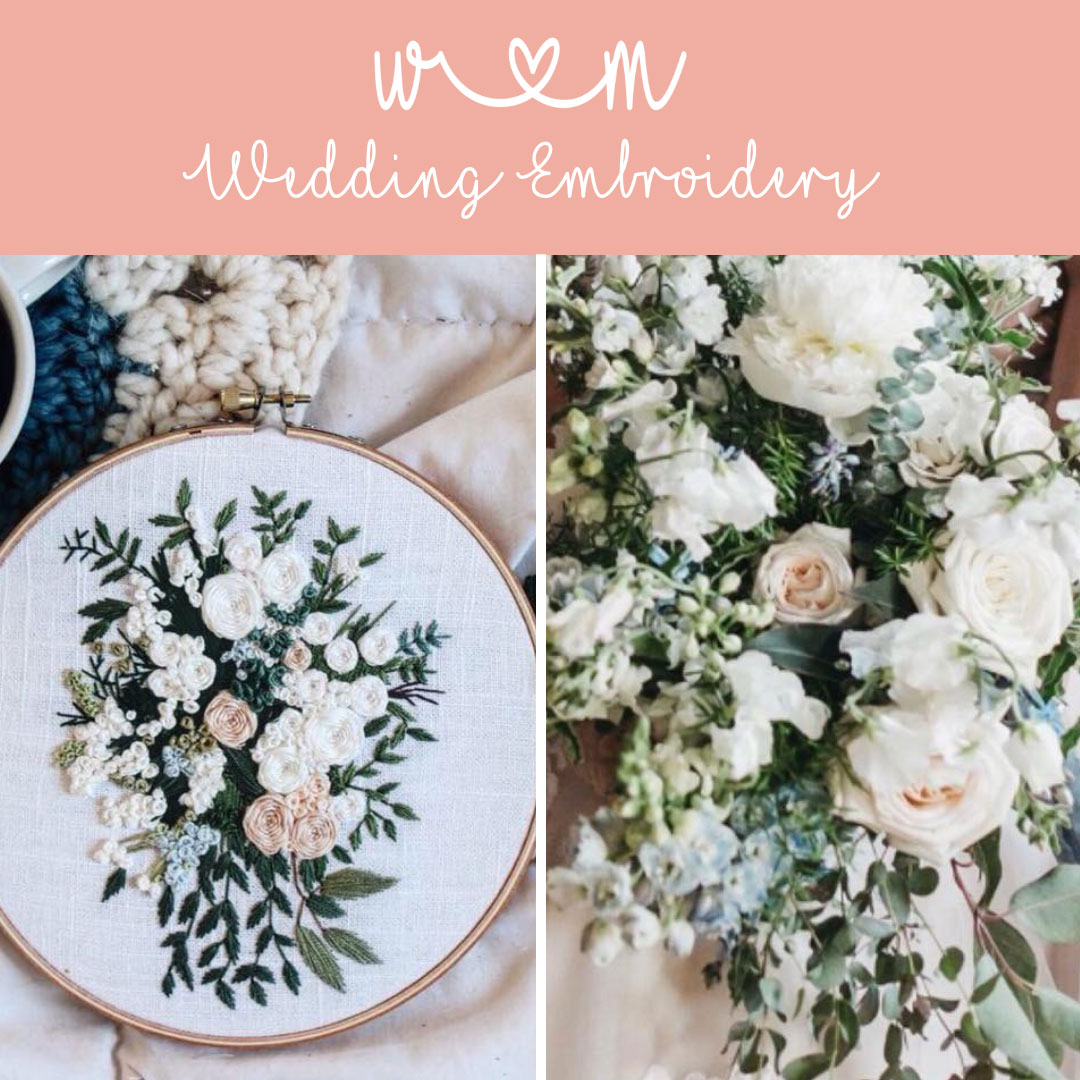 Wedding Writing
We've talked about this before in my blog article, which you can find here – about something that has become consolidated as a real, proper trend, wedding diary reportage, which is the narration of a unique story: your love story.
Imagine immersing yourselves in a romantic novel in which you are the main characters so you can relive the magic of your special day whenever you choose.
The wedding writer is a professional writer who will circulate among the guests so as not to allow any details, emotions, moments or anecdotes to escape, not only those from your wedding day but also from the paths your lives have taken to lead you to fulfilling this dream.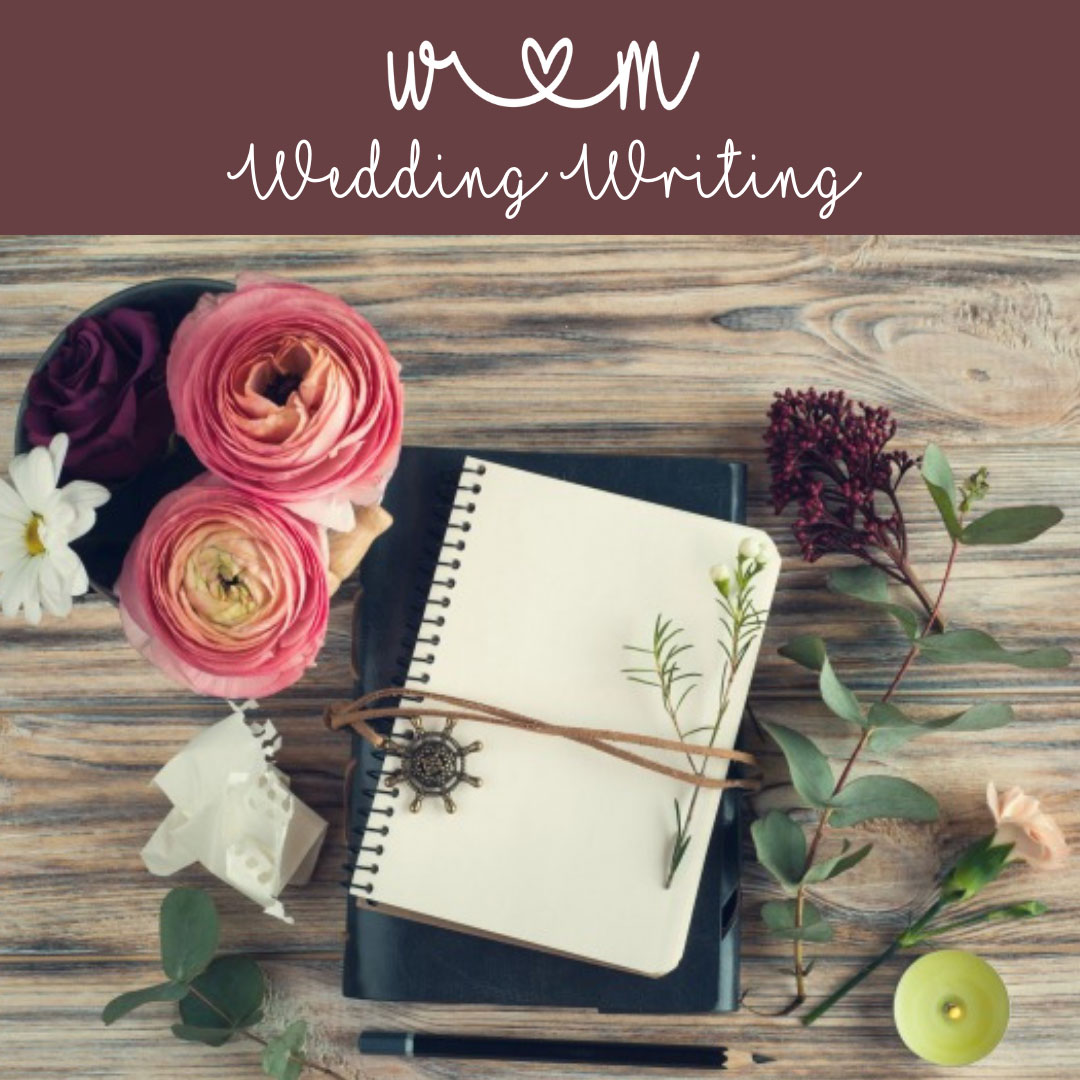 If you've been intrigued by these somewhat vintage new trends, write to me at  info@weddingmia.com, I will be delighted to give you further details and advise you in the best possible way, even if you are just looking for an original gift for your guests.