Just imagine yourself exploring the hills of the Langhe area at the wheel of one of the latest Ferraris.
Imagine too stopping from time to time to taste an excellent glass of Barolo and savouring some typical Piedmontese specialities on a tour that's been designed specially for you.
I'm talking about "one of the most innovative and glamorous travel experiences in the world" as described by the American Academy of Hospitality Sciences which has awarded the Five Star Diamond Award to the agency it works with to organise the tour and which has also won the ILTM ultra.travel 2009 prize for being "the best and most memorable luxury European travel experience."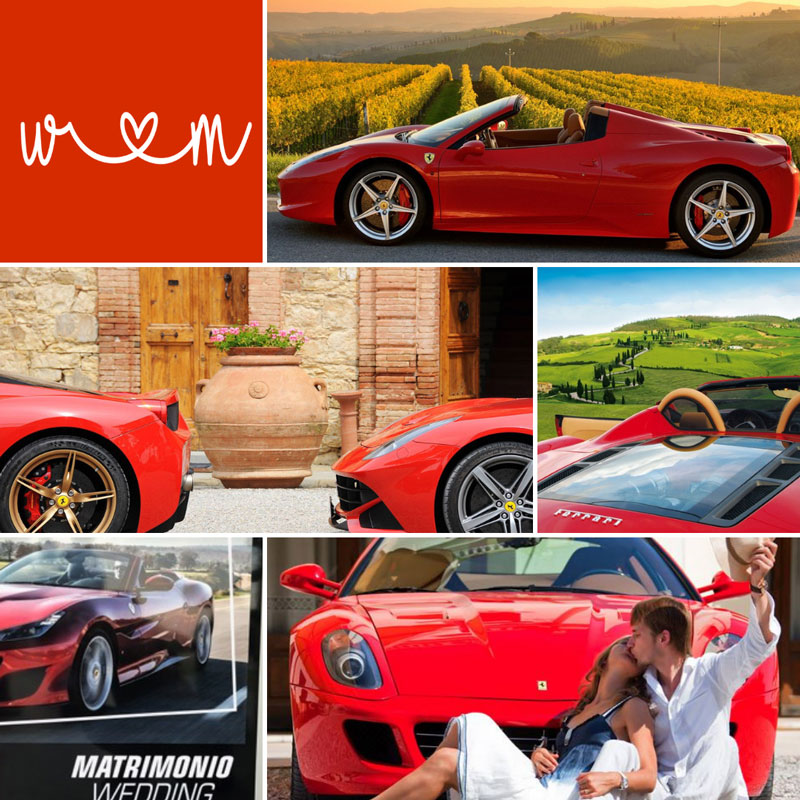 Italian style, the Italian experience at full throttle
This would make an excellent gift for the bridegroom's witnesses, especially if they're coming from abroad. Or indeed, they could treat the groom to it, for one of the most immersive experiences in the best of Italian culture in the days following the wedding.
Wineries and hills, universally famous places, but also places with secrets yet to be discovered and hidden gems to be experienced in the most famous Italian luxury sports car, like the brand new Ferrari Portofino 2018 coupé-convertible, the new Ferrari 488 Spider, the Ferrari 488 GTB, the Ferrari 458 Special limited edition and many more.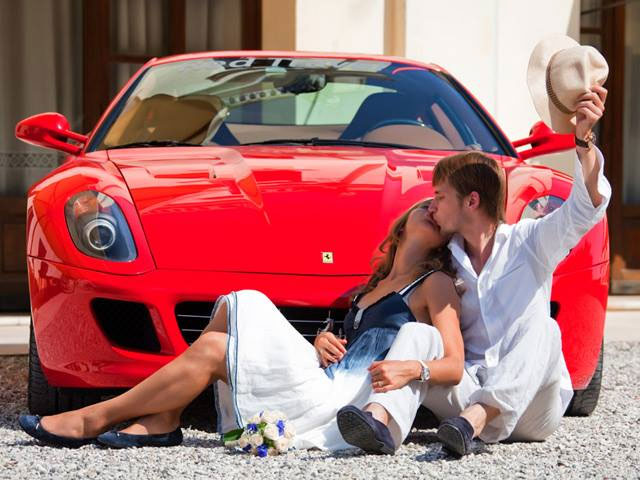 Enjoy the scenery of the Piedmontese hills with no qualms: no risk of getting lost or having difficulty parking, as you'll be escorted by a support vehicle and enjoy the benefits of a complete assistance package from an expert tour director.
Discover the "dolce vita" in a Ferrari with first class services, stopovers in the most exclusive hotels, meals in the most typical restaurants, and with assistance at all times from highly professional staff, not just in the Langhe, but around Turin and the Monferrat and Liguria regions.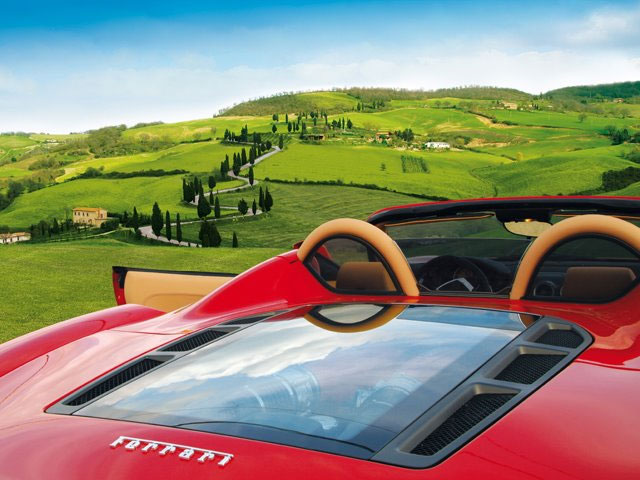 A wholly Italian experience, a perfect fusion of art, gastronomy, fashion, architecture and spectacular scenery
For example:
Gift package – Luxury Grand Tour of Italy
An innovative, exclusive tour of the Langhe, with stopovers at 5 star luxury hotels, behind the wheel of one of the latest Ferrari models. Every package is completely personalised and, for the most demanding guests, can include flights on private jets and accommodation in Junior Suites or Suites!
And if you are passionate about Lamborghinis or the Dallara Stradale, you can even hire one of these outstanding Italian sports cars!
This exclusive service is only available for WeddIng Mia's clients and guests. Not private tour.