It has been a while since I last devoted myself to a theme that has always been popular with you:
a comparison of 4 completely different wedding venues.. and here I am again, delighted to talk to you about 4 new exceptionally gorgeous settings that I have just visited myself in person!
We took a look at 4 of them in our journey through elegance and gastronomy in Piedmont, then 4 more representing authentic inspiration, what will be next? From classic to modern, from city to country, I have visited 4 particular venues with very different styles for you because in my work as a wedding planner it is important for me to have a broad overall view of all the coolest venues, so that I can listen to you, then interpret your wishes in the best possible way to find the magical place that will make your heart beat faster, make you jump for joy and … save a load of time and energy!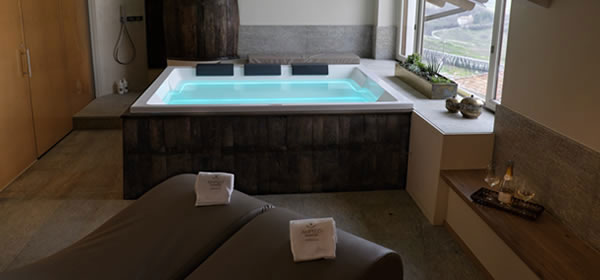 Enchanting venues in Turin and Piedmont
The Savoy region offers endless ideas for those who decide to get married here, to celebrate their special day in a land that knows how to tell a story like no other, captivating and delighting happy couples and their guests alike, whether it be a venue for an intimate, exclusive, luxurious wedding, or very understated but romantic one!
Wedding venues here are many and varied. Couples who choose this region will find an incredible array of choice, leaving them with emotions, impressions and culture that will stay with them forever. This is why I wanted to select wedding venues that reflect me and represent me, in that they are distinct and yet complementary.
I personally visit all the venues that I propose, I enter into a dialogue and establish trust with the owners or managers, to better understand their potential, qualities and characteristics. After all, the added value that a wedding planner can offer is precisely an overview that you can only acquire by knowing the area, the suppliers and new trends, and applying this knowledge in the most relevant way possible, of course, depending on the couple's wishes and tastes, because each couple is different and each wedding unique.
So, here are the latest venues that I have visited for you in the provinces of Turin, Cuneo and Alessandria!
I Giardini del Meisino (The Meisino Gardens)
Almost five acres of gardens and a restored farmhouse in a fairytale green setting within the urban area of Turin come together to create a modern, ecological place that lies between the course of the river Po and the hill on which our beloved Superga stands. The venue was created in the park of the same name, I Giardini del Meisino, to host special events like yours, in an alternative, fun, original and gentle atmosphere. You can celebrate your wedding in a lush garden that will envelop you in its fragrance, surrounding you with  spectacular and unique flowers: a wonderful, enchanted setting, perfect for celebrating your love story.
I Giardini del Meisino
Strada del Meisino 87
10132 Torino
La Torricella
Are you looking for tradition and simplicity in a family atmosphere but a place that is still stylish, with hosts who are attentive to every aspect of the service? Then the La Torricella farm is for you: situated in the Langa valley, it will captivate you with the aromas and flavours of its specialities and will welcome you with the views and tranquillity of the nature that surrounds it.
It's the ideal place for lovers of traditional Piedmontese cuisine, to be enjoyed starting with an aperitif by the pool with charcuterie boards of cold cuts and cheeses, traditional hot and cold appetisers, tempura vegetables … and a toast with La Torricella Spumante. But the most beautiful and evocative sight is the panoramic view: hills covered with vineyards created by the farmers of the land, the villages of Langa with castles and bell towers, the Alpine peaks of Monte Bisalta and Monte Rosa … and the colours with which nature repaints the scene every season.
Not to mention the wine tastings (on request) for palates keen to enjoy the result of the long process that has taken place down in the cellar, in a room with panoramic views of the Barolo vineyards, castles and distant horizons. This is a moment not to be missed in the days either before or after the wedding in order to fully enjoy the magic of the Langhe region, either as a couple or a group.
In short, the perfect location for couples looking for a romantic fairytale setting with a rustic touch. But that's not all! Did you know that all the elements of a bunch of grapes – the must, the grape skins and seeds that all contribute to determining the taste, bouquet, colour and structure of the wine – can be used on our bodies to enhance our well-being? This is what happens in the Winery Spa where spa rituals, combined with the scents and beneficial properties of the grapes and their derivatives, are used in a breath-taking setting.
La Torricella
Località S.Anna 98
Monforte D'Alba (CN)

Hors-Etta Stud-Farm
Nature, silence, tranquillity and uncontaminated spaces: your wedding here feel like a waking daydream, at a venue with an almost utopian, magical atmosphere for an eco-friendly,  green wedding.
Hors-Etta was created from an old stud farm for champion dressage horses of worldwide renown which has been brought back to life while maintaining the charm that only an ancient structure can retain. It was the fruit of a dream nurtured for many years, which seemed lost but then unexpectedly materialised, as if by magic, in a heartbeat.
Renovation now invades every space, but the sounds, like the neighing of the horses and the clatter of hooves, echo those of the distant past. The watchword of this location is simplicity: the simplicity of a place surrounded by nature and animals which is transforming a dream into reality!
Hors-Etta
Strada del Cantù 24
frazione Merella, Novi ligure (AL)
Edit
Modern couples and lovers of art in all its forms will be charmed by this revolutionary location in the heart of Turin. Created in the centre of an area that is a symbol of urban redevelopment and includes parks, museums, architecture and design studios and art galleries, Edit is a concept that combines gastronomic experimentation with sharing.
The Kitchens project is original and engaging: a large, fully equipped space, available to individuals and groups, with a workshop to learn how to cook, the perfect opportunity for newlyweds and guests from abroad and for anyone who wants to have fun and discover some secrets of the kitchen!
Immerse yourself in this innovative sensory journey amid taste and culture and choose this location if you want an eclectic, original wedding with an urban soul to wow your guests.
Edit
Via Cigna 96/15
10155 Torino
Write to me at  info@weddingmia.com for advice, help in making your choice or to discover other marvellous wedding venues in Turin and Piedmont.