A birthday party on the festive tastes:
colors and characters, favorite foods and lots of pampering, to meet all your wishes! In this case the set-up was made on the rainbow and unicorn theme.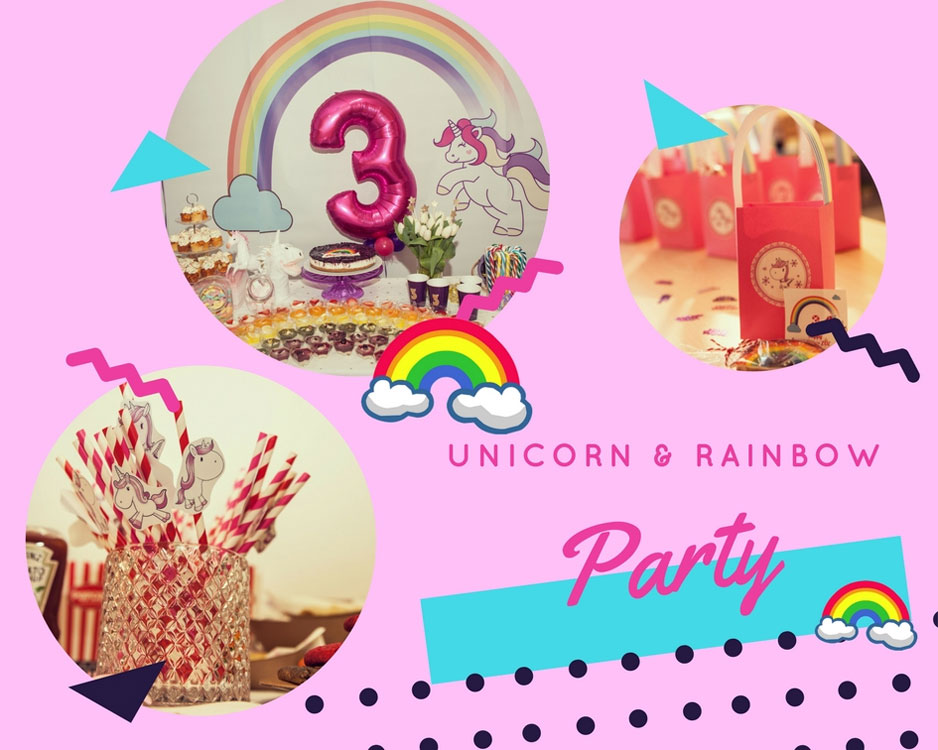 A small world related to the mythical "MioMiniPony" made of multicolored maneuvers, clouds and happy hearts, flying together with the unicorns. The set-up was designed to tell a fantastic world with designs and decorations with rainbow colors and many small details, especially in food, coordinated in the colors and in the invented characters: bowl shorts and multiple rows of fruit, that build a real rainbow on the table, molds decorated with fresh cream and sugars of all colors, pastel-colored candies and toy unicorns as a buffet decoration. Sweets, decorations and good things, because the kids know when a Birthday is a fun party!
https://www.facebook.com/pg/weddingmiapiedmont/photos/?tab=album&album_id=442671072733114