Babies bring joy to family life and to celebrate them is important, fun and emotional.
At baby showers we are looking to the future with the people we care most about.
How to organize a Baby Shower, a typical American birthday party, and share the happiness  with friends and family?
Even on this occasion, I liked it from the choice of colors, which characterizes everything, in a coordinated way: from the invitation to the set-up. For the Tea Mint and Gold Champagne I used neutral but hot colors of cream and golden, in combination with a green water. Everything contrasts with the dark brown of the wood of the chosen location, a veg and vegan cozy local and able to satisfy the desire for healthy, nutritious, but at the same time light food that accompanies the future mum in the last months. The service was accompanied by a renowned selection of tea and a glass of champagne for toast.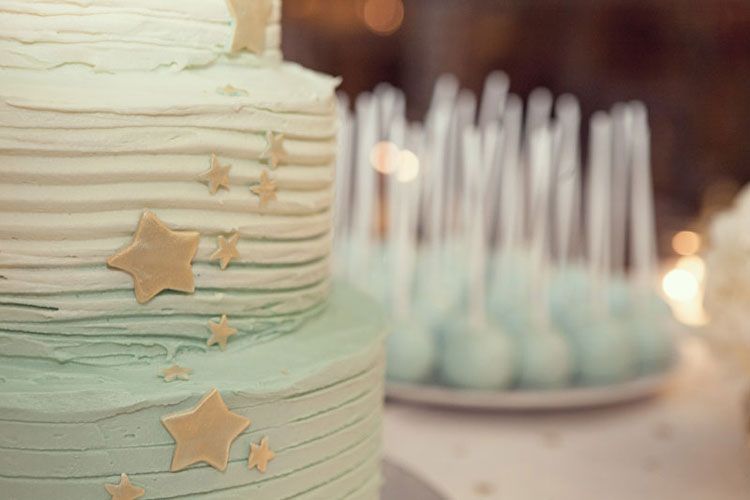 Every aspect has been coordinated, emphasizing these colors, both in print and in the choice of materials. The theme, which is an example of Fil Rouge, also referred to in my philosophy, has been interpreted in many elements, such as Cake Pop mint flavor and golden dust, decorations and personalization of give-away for guests.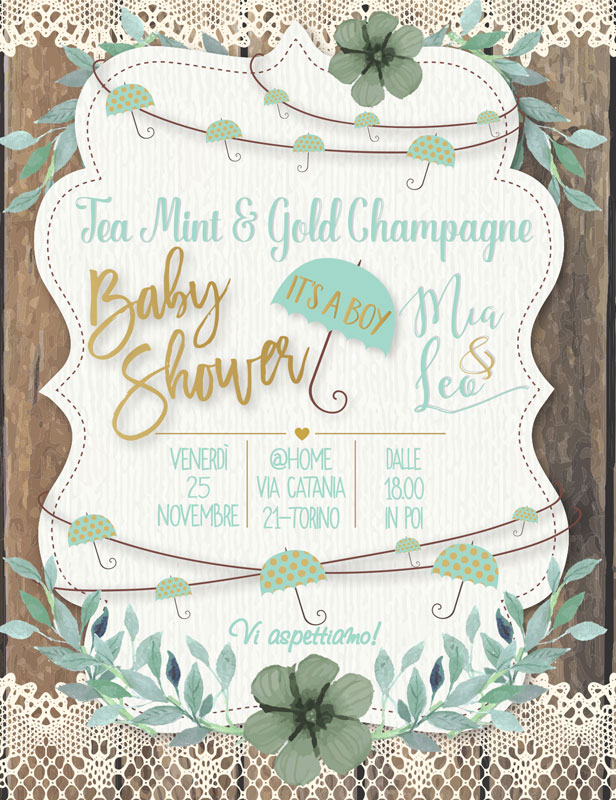 Hello Baby Leo!
https://www.facebook.com/pg/weddingmiapiedmont/photos/?tab=album&album_id=402463653420523