Of course you can't have an Italian wedding banquet without a confettata and a wedding cake, but a stunningly beautiful sweet table is these days an absolute must!
Imaginative, creative and themed, the corner devoted to the sweets is laid out in a sophisticated and meticulously designed setting full of delights, decorations and floral arrangements.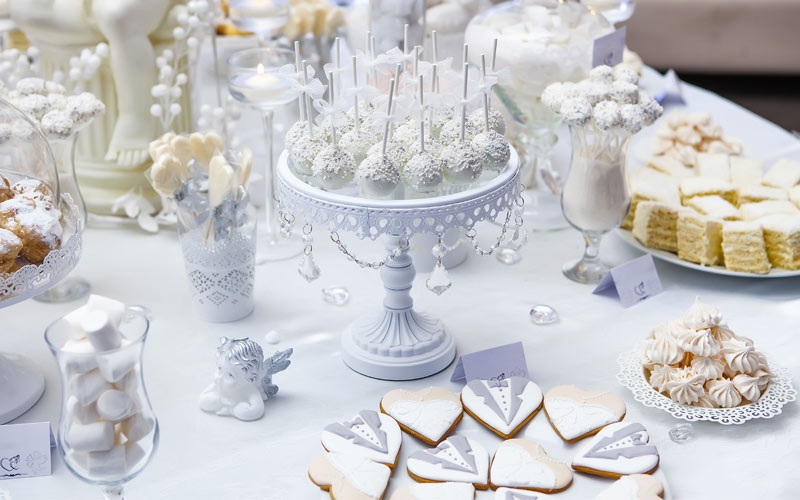 Nothing should be left to chance and, just as with every other aspect of your wedding, the look of the delicious sweet table should also fit in with your fil rouge. Our traditional Italian confectionery blends beautifully with the American trend for pop cakes, cupcakes and marshmallows in a blaze of colours, sweetness and harmony.