Wedding design is what I will use to help you with the aesthetic styling of your wedding, identifying a theme and ensuring the cohesion and coherence of the shapes and colours.
I will be by your side the whole time to define and design the style of your wedding, treating it exactly as a project in order to transform your wishes into reality.
Wedding design: the inspiration
elegance and sophistication as the theme of a winter wedding design project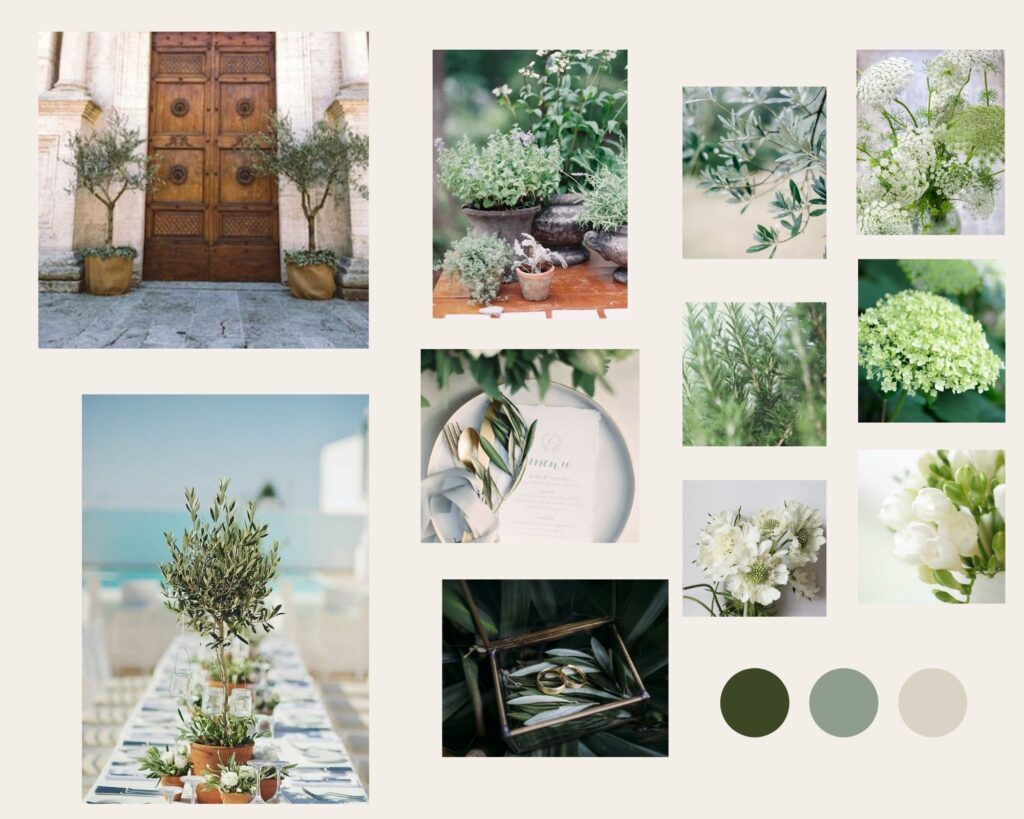 olive trees and greenery for a – typically Italian – still sunny September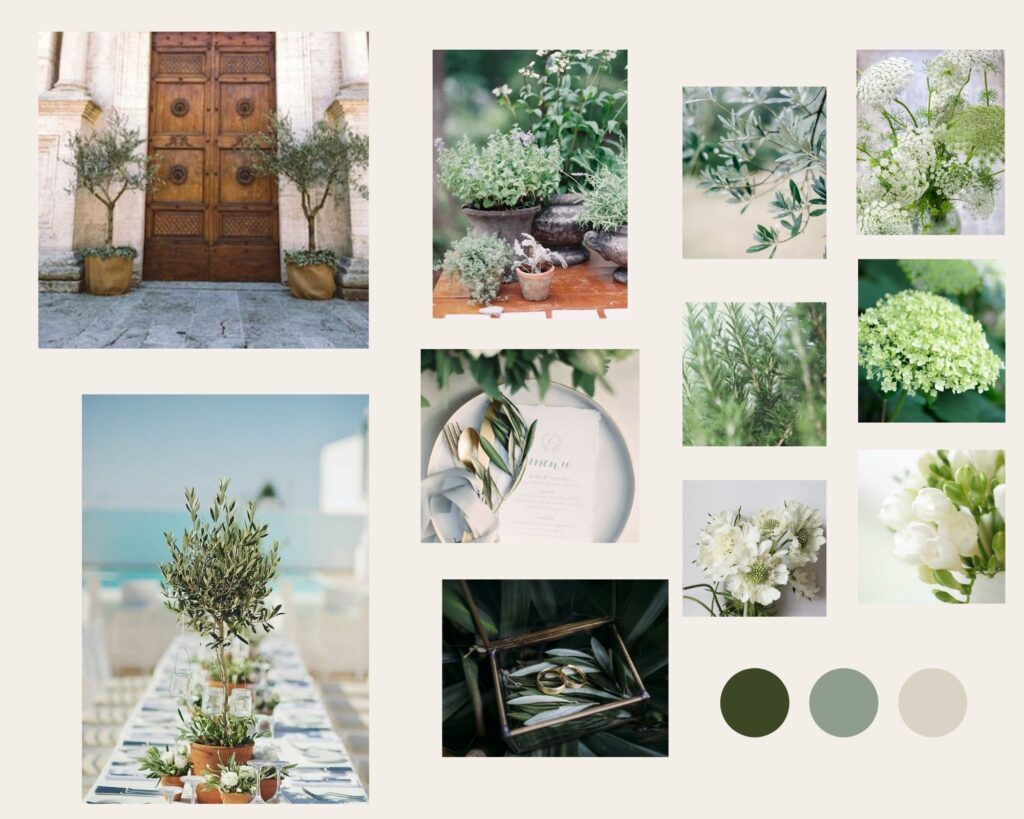 Wedding design: the project
The design of your wedding day is essential because above all it will speak of you and your love story, of your tastes, of your choices, of the impression you wish to leave of the most wonderful day of your life.
This is why nothing should be left to chance: I will help you to define the style of the wedding, the possible theme and concept, the colour palette, the mood boards, the coordinated stationery and the decoration of the venue, in order to achieve a coherent, unique and memorable outcome.
Every stage and moment of your wedding project will be based on the "fil rouge"chosen at the outset by and for you.
a food and wine-themed wedding design project for a wedding among the vineyards